Intraocular lenses (IOLs) restore vision after cataract surgery, and can also help patients who do not qualify for LASIK or PRK.
Many kinds are available at the Laser Vision Correction Center of New Jersey, including toric, monofocal, and multifocal IOLs.
Find out how our West Orange practice serving Northern NJ tailors IOL treatment to each patient's lifestyle and needs...
How Refractive Lens Exchange Works
During refractive lens exchange, the natural crystalline lens is replaced by an IOL.
Toric IOLs
for Corneal Astigmatism
Toric IOLs can be used to address cataracts, presbyopia, and other conditions in addition to astigmatism.
A toric intraocular lens works much like toric contact lenses used to correct astigmatism. The toric lens implant is designed to accommodate the corneal irregularities that characterize astigmatism. Alignment markings on the lens implant allow the surgeon to adjust the orientation of the toric IOL to match the patient's cornea.
When in place, the toric IOL provides astigmatism correction that is fully tailored to the patient's cornea.
Intraocular Lenses vs
Glasses and Refractive Surgery
People with intraocular lenses sometimes need glasses for certain tasks, but getting lens implants offers greater freedom from corrective lenses when it comes to most daily activities. Intraocular lenses allow people who are not candidates for LASIK or PRK an opportunity to experience a reduced or eliminated need for glasses and contacts.
Extended Depth of Focus IOLs
for Presbyopia
Presbyopia is a form of age-related farsightedness that begins around middle age. It's caused by the hardening of the natural lens of the eye, making accommodation (the ability to maintain clear focus on an object) more difficult. As a result, it is harder to see objects that are close up.
Presbyopia is the reason why people need reading glasses or bifocals later in life. Thanks to IOLs, many presbyopic patients no longer need to rely on corrective lenses.
Extended Depth of Focus (EDOF) or Extended Range of Vision intraocular lenses create a single elongated focal point to improve depth of focus. By replacing the natural lens with an artificial lens, people with presbyopia are now able to focus up close as well as far away.
Learn More about IOLs
Contact the Laser Vision Correction Center of New Jersey
If you want to achieve a better level of focus, Dr. Kenneth S. Miller can help.
Serving Northern NJ for more than 40 years, Dr. Miller brings decades of invaluable experience to every patient. Working together, he can determine which intraocular lens is ideal for you, and can also compare lens implant alternatives so you can make an informed choice about your vision.
To learn more about your lens implant options, request a consultation online. You can also reach the Laser Vision Correction Center of New Jersey in West Orange or Whippany by phone.
Call Us Today
"I recently had cataract surgery performed by Dr. Ken Miller. From pre-surgery to post-op, it was as smooth as could be. I cannot give enough in the way of accolades to Laser Vision Correction Center, as they deserve every bit of it. They rate 10 out of 10 as per my experience! Thank you, Dr. Ken and staff!!!"

Pat Jeffreys - 5 Star Google Review - 2021
Monofocal IOLs are typically covered by insurance, which is why many patients choose this cost-effective option as part of their cataract surgery. However, multifocal, accommodating, and other premium IOLs are usually not covered by insurance. Thanks to CareCredit® financing, we can work with you to make sure the IOLs you need are as affordable as possible.
The AcrySof® ReSTOR® apodized diffractive IOL offers cataract surgery patients and others a full range of restored vision. Following surgery, patients can experience freedom from glasses and contact lenses. This multifocal IOL provides exceptional near vision without compromising the quality of the patient's distance vision or depth perception.
The Crystalens® Accommodating IOL is flexible, so it can mimic the eye's natural focusing ability to provide a continuous range of vision. Thanks to this advanced artificial lens, you'll be able to see objects near, far, and in between without the aid of glasses.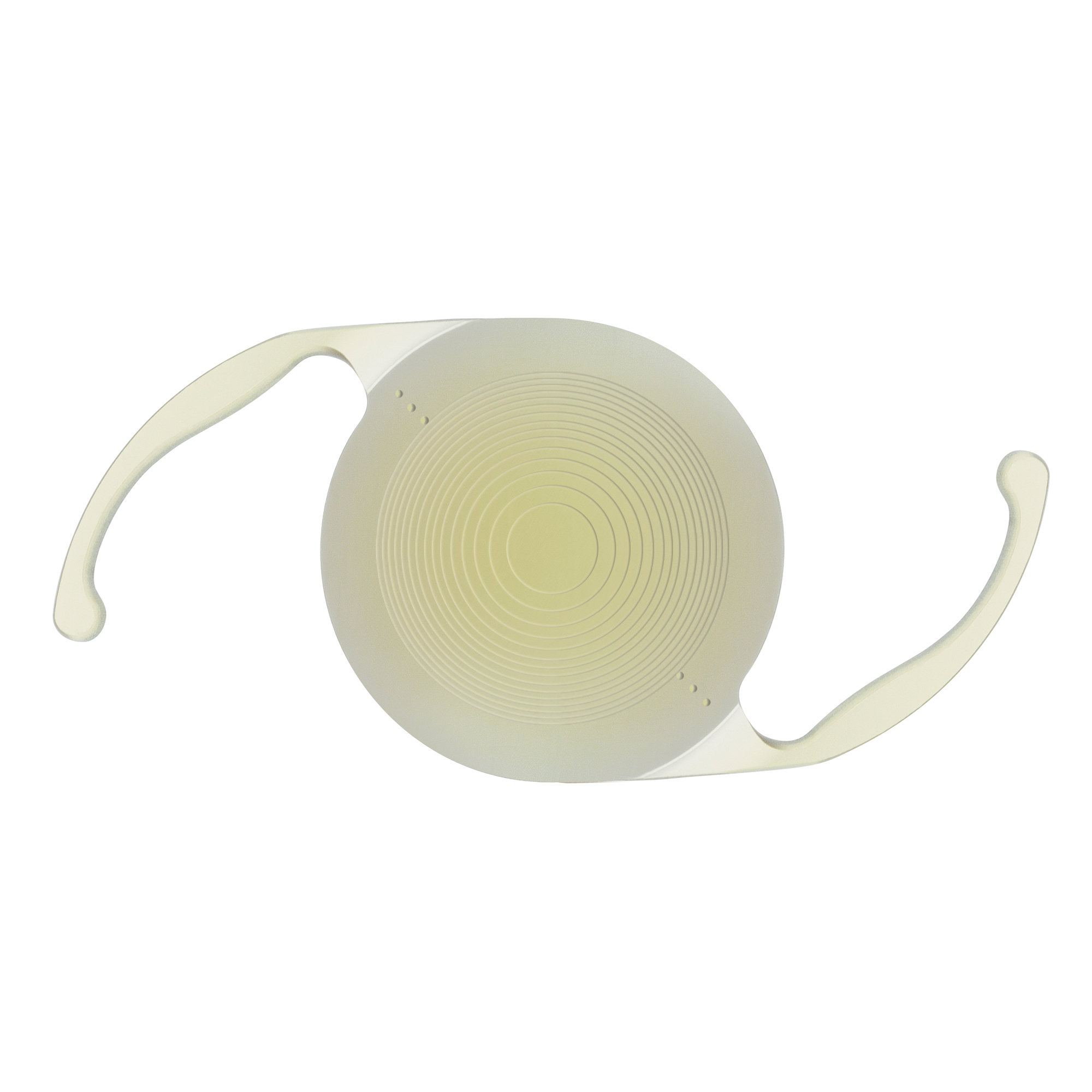 PanOptix Trifocal IOL
Approved by the FDA in 2019, the PanOptix® Trifocal Lens is a type of multifocal intraocular lens that provides near, far, and intermediate focus. The trifocal IOL allows patients to experience greater freedom and more versatile vision correction than monofocal and some multifocal lenses.
Acrysof IQ Vivity IOL
The Acrysof® IQ Vivity® IOL is a premium multifocal lens that provides high-quality distance vision and intermediate vision, with functional near vision. Approved by the FDA in 2020, the Vivity intraocular lens also functions well in both dim light and bright light, and protects your eyes from the harmful UV rays of the sun.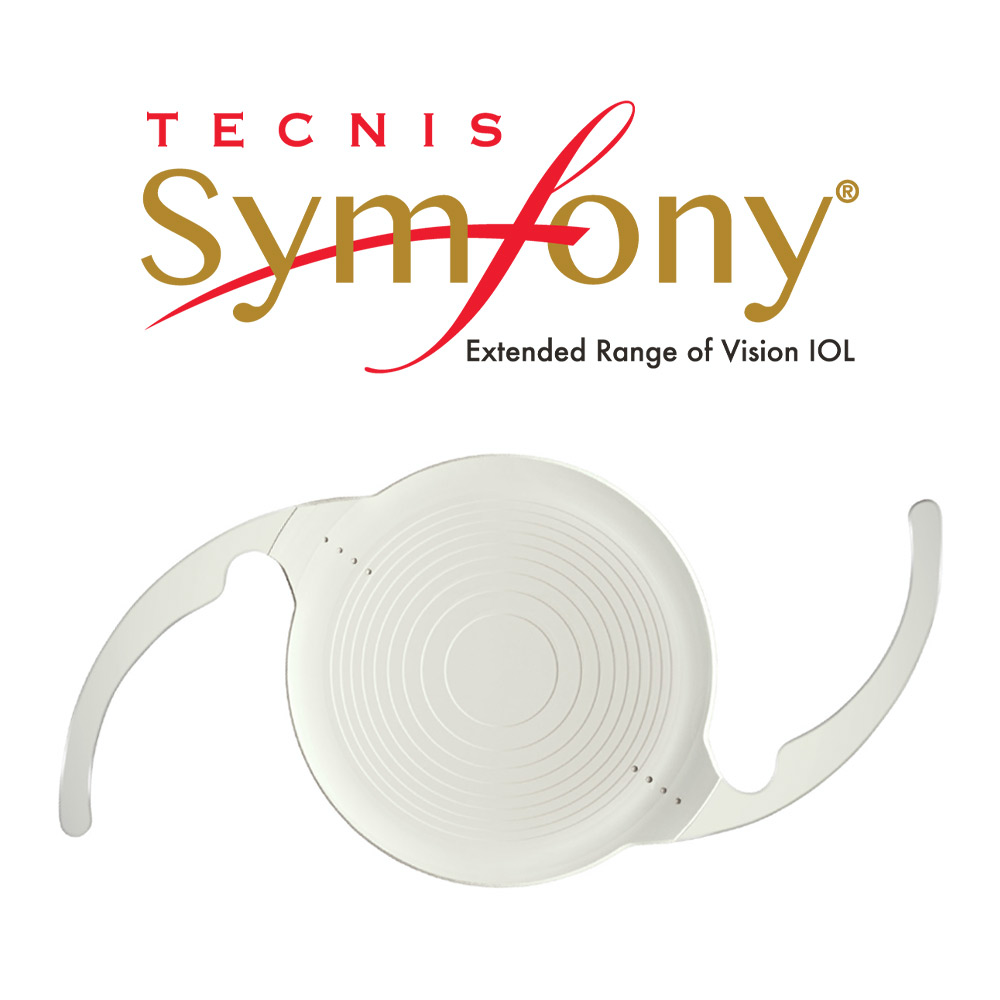 TECNIS Symfony IOL
TECNIS Symfony™ IOLs are the only extended depth of focus lenses that are FDA-approved for patients with cataracts. It can also benefit patients with presbyopia and astigmatism. TECNIS Symfony intraocular lenses provide a full range of continuous, sharpened vision following cataract surgery or refractive lens exchange performed to address presbyopia or astigmatism.
Which IOL Is Right for Me?
With so many options, it can be difficult to decide which IOL is the right choice for your vision needs. During your consultation at the Laser Vision Correction Center of New Jersey, we will discuss your vision issues and goals. We will discuss the advantages of each intraocular lens, including insurance coverage and the cost. Our team will help you make a decision that best meets your needs.
"I have nothing but kudos and high praise for Dr. Miller as well as his highly skilled colleagues and welcoming staff following cataract surgery and astigmatism correction to both eyes. While performing the cataract procedure, he was very calming and communicative. Within minutes he was done. Cataract surgery was a life-changing experience for me. My only regret is that I didn't do it sooner. I highly recommend Dr. Miller without reservation."

Ann Eng - 5 Star Google Review - 2021